ALL ABOUT OUR ORGANISATION
CYP enter CELLS feeling crime is a viable career option, CELLS veer them away from crime, boredom and deprivation. We use evidenced based techniques that help reduce the impact crime/ASB has and promote positive change for young people, their families and communities.
CELLS aim to educate children and young people about the serious consequences of crime and prevent initial and reoffending behaviours.
We seek to support children and young people who need guidance to cope with and overcome issues and barriers, to realise their full potential.
Our work is delivered by rehabilitated ex-offenders who are fully trained to guide, motivate and support CYP who are referred to us.
All our staff are trained in mentoring and some hold youth work qualifications. All have suffered the consequences of youth crime and violence themselves and are eager to deter others from making the same choices. The combination of these insights provides our staff with all the necessary skills to engage and build an effective professional relationship with young people, with this a position from which they can offer relevant advice and the experience needed to steer them onto the right path. 
We believe in our methods and have an extensive track record that demonstrates the positive results that can come by offering one-to-one support to 'at-risk' young people. The nature of this support can be multifaceted and can relate to any subject the mentee may need help or advice with. Although the list is endless, this could include concerns relating to family matters, relationships, careers, and education, as well as issues relating to youth crime.
Providing support in this way has yielded significant benefits for the vast majority of the young people that we have worked with and has led to noticeable improvements in their engagement, feelings of self-worth, and motivation to realise their potential.
The factors that lead to involvement with crime are complex, deep-rooted and there is no single 'catch-all' solution. However, we believe that by educating and supporting vulnerable young people in our community and helping them to realise their potential, we can help to prevent them from participating in crime and violence and consequently make the community safer for all.  
We currently provide education on crime or direct one-on-one support to over 10,000 young people a year, and are dedicated to expanding our strategy so that, in the future, our methods can be incorporated into a national agenda.
Our work has been adapted to respond to Covid-19 through the digital alignment of many of our approaches which enables support to be provided either face to face or through utilizing virtual methods.
CELLS is a multi-award winning, unique reputable organisation that is highly
revered locally/nationally.
We collaborate with other Youth Partners, who
cross-refer with CELLS for us to provide bespoke intervention for young people;
encompassing realistic crime prevention and mentoring support, that reduces
offending and alleviates government spending.
CELLS delivers proven and effective interventions that address initial and re-offending behaviors via preventative awareness, diversionary programs, and follow on support, including onward progression through our itsup2u initiative.
CELLS has worked with vulnerable CYP for over 10 years, successfully challenging and changing attitudes and lifestyles of over 165,000 CYP of all age groups, backgrounds, and behavioural levels. We primarily focus on ages 10-17, offering educational, prevention and multi-model intervention through awareness and support for those who are criminally active or peripheral/high-risk.
— Behavioral intervention
CELLS believe every child deserves to understand the consequences of their actions. However, much of our work is with disadvantaged and excluded CYP often with complex needs who are deemed hardest to engage and are often peripheral or active offenders. Many come from injurious homes and lack positive role-models, leaving them extremely susceptible to crime, gangs and exploitation.
All our work supports PSHE KS1-KS4 and addresses the criteria and guidelines held down to schools for Pupil Premium Plus. For evidence of this please ask our team or contact us.
We understand that young people can be suffering from issues that impact on their education and overall development; it is our aim to support them in addressing these issues so they can lead full lives.
We deliver projects in collaboration with schools (all-types), families, police, local authorities, YOT, Social Services, Safer Stronger Communities, Local-Integration Teams, and Family Intervention programmes. Our overall aim is to provide early intervention to steer CYP away from involvement with crime.
We work with schools and local authorities on preventing exclusion for children with complex issues that affects their ability to engage educationally/socially, and with pupil referral units (PRUs) on aiding children to return to mainstream education.
We work locally with family and CYP intervention & early help groups; Community Adolescence Services (CAS), Multi Agency Safeguarding Hubs (MASH) and Local Integration Team (LIT North) as part of Early Help-Assessment Tool (EHAT) framework, supporting marginalised CYP from at risk families.
Our Overall Aims:
Engage – To successfully engage as many young people as possible through: school workshops, referrals from schools & PRUs and others, outreach support and teacher training.
Educate – To use workshops, one-to-one mentoring and group mentoring to educate CYP in schools and PRUs as the instruments to inform young people about the effects of crime in order to discourage them from engaging in anti-social activities, particularly serious youth violence.
Empower – To empower young people, ex-offenders, and the wider community towards a more positive future by delivering training, offering mentorship and relationships advice, preparing them for work, and supporting successful engagement in education, positive social activities, or employment.
We have been recognized by Her Majesty Queen Elizabeth II for our work. We are supported locally/regionally by the Merseyside Police Crime Commissioner and the North West Regional Organised Crime Unit, who acknowledge our work addresses their priorities and Prevent and Protect strategies (respectively).
Also addressing local/national initiatives:
KMBC Community Safety Plan 2015-16.
Knowsley JSNA 2016.
Gang Violence Exploitation & Drug Supply report NCA 2016.
Transforming Rehabilitation, MOJ-2016.
Home Office Ending Gang Violence & Exploitation programme (Jan-16).
Home Office Serious Violence Strategy (Apr-1ii
Our expertise and leadership skills include our Project Manager, who founded CELLS in 2009 (Choices-Education-Lifelong-Learning-Skills-Charity), his background is 30+ years in logistical operations, BSI Quality standards auditing and business development, with 10-years extensive work with CYP managing CELLS. 
CELLS governing board consists of 3 non-related directors who are professional people. The chair has 24-years' experience of management in the third-sector and a business studies degree. Another is a third-year University social care student, with vast experience of working with challenging CYP. The remaining director is a manager in the construction industry and utilises his connections and expertise to secure placements, work-experience, training and employment for our beneficiaries.
— Our Strengths and Resources
Our strengths are innovative props and resources; however, our main asset is our CELLS team which consists of people who have been affected by crime, this includes reformed ex-offenders and also victims of crime and abuse. We help them turn their lives around, training them to deliver important messages to CYP, using their negative experiences to provide much needed informed choice on crime and ASB, and inspire positive futures.
Directors have extensive knowledge of local youth/crime strategies, referral protocols and data-management procedures. All directors have a passion for CELLS objectives and our beneficiaries because they have been affected by crime and are representative of our beneficiary groups.
CYP engaged by CELLS-Team tell us it is REAL people from similar backgrounds portraying the REAL implications that they relate to, trust and engage with. We value our team, so we have an obligation to help them too, empowering them with skills and experience to continue their social restitution and redevelopment.
Rhiannon is a trainee counsellor and practicing mental fitness coach. 
Growing up in a very unhealthy environment she learned that she had a choice. To become a product of her environment & repeat the cycle or to carve a new path of her own creation. 
Rhiannon helps young people get creative and discover who they really are because she knows that your circumstances today may be the result of your past but your future is always defined by the choices you make today. You don't always get to choose what happens to you but you do get to decide how you respond and who you want to become as a result. 
Mantra- The only thing that is ever wrong with you is the belief that there is something wrong with you. Be messy complicated and afraid, and show up anyway.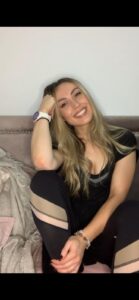 I went to prison for drug supply and firearm offences, after I left prison I got involved with CELLS to not only better myself but also to help others and prevent young people making the choices I made.
My mantra is ; Its never too late to change your direction.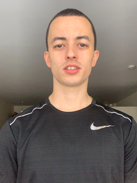 Sheena  Mum of three qualified P.T  , beautician Angelic reiki therapist currently studying to be a counsellor . I got involved with cells due to my own trauma of. loosing a child at just aged 14  to the prison system, as a mother if I can help save any family from the same heart ache and help guide these children to make better choices then my son being taken away was not in vein . I love sports in particular CrossFit training and wild cold water therapy swimming . 
Mantra : I believe the children are our future 
teach them well and let them lead the way 
Show them all the beauty they possess inside 
🏻.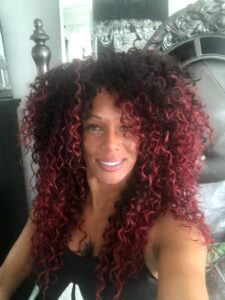 Hi I'm Jackie, a mum of two boys who have made bad choices that lead to life changing events. I want to share my experiences with young people to help them make better life choices and decisions.
My mantra is Good people make bad decisions and choices, let's listen, advise and guide to help them through by using our own experiences and voices.people to help them make better life choices and decisions.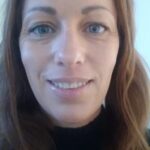 Shaun founded CELLS in 2010, this was because he wanted young people to understand where crime led to. He wanted to achieve this due to the impact crime had on his own family.  Shaun believes he can relate to young people and can help them in many ways, his hobbies are football (Liverpool of course) music, documentaries and spending time with his kids.
Mantra: "Be the person you are meant to be, for you. Don't be the fool others want you to be for them".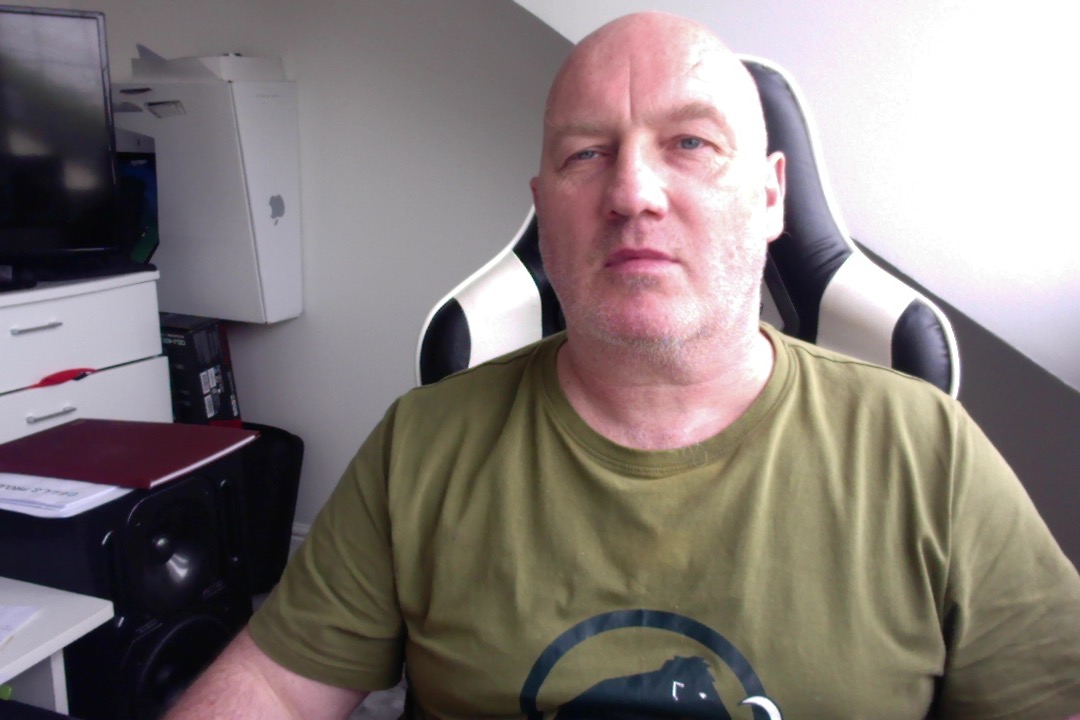 Craig is a qualified youth worker from Manchester who is studying for a degree in Counselling and Psychotherapy, a keen footballer and coach with a warm sense of humour; a family man who not only lives for his kids, he cares for CELLS kids too.
Mantra :  "I made bad choices when I was younger, my aim is to help you make the right ones".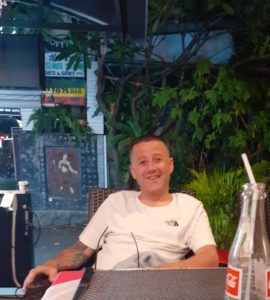 Hi my name is Tisha.
I am a victim of crime and having experienced what I have been through and come out the other side has made me want to encourage young people on how to avoid crime by making the right choices that will lead them to good consequences, and avoid them going down the pathway to crime. I enjoy working for Cells as this enables me to share my true experiences with young people, and to offer support and listen to their needs. My hobbies are reading true stories, watching true movies and gardening.
My mantra is : 

"Through every dark cloud 

There's a brighter day ahead so……

STAY FIGHTING 

STAY BRAVE

STAY AMBITIOUS 

STAY FOCUSED 

STAY STRONG"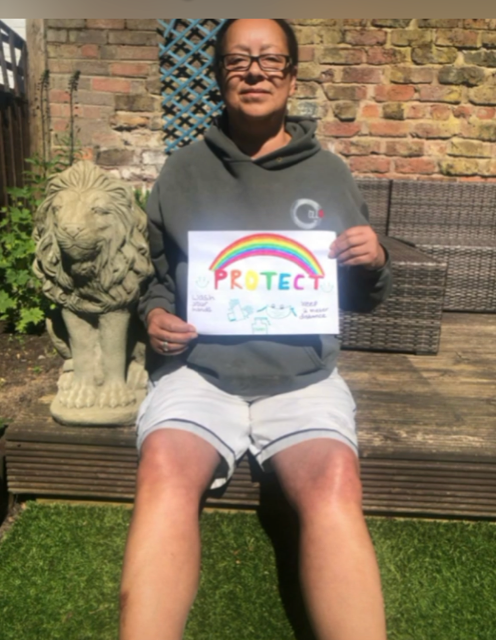 My life changed some time ago due to a burst of anger which led to violence and prison. I have come through that now to work as a qualified youth worker mentor and trainee counselor. I am in a well known band and like most music, most people and love my work helping young people.
Mantra: "Be the change you want to see in the world".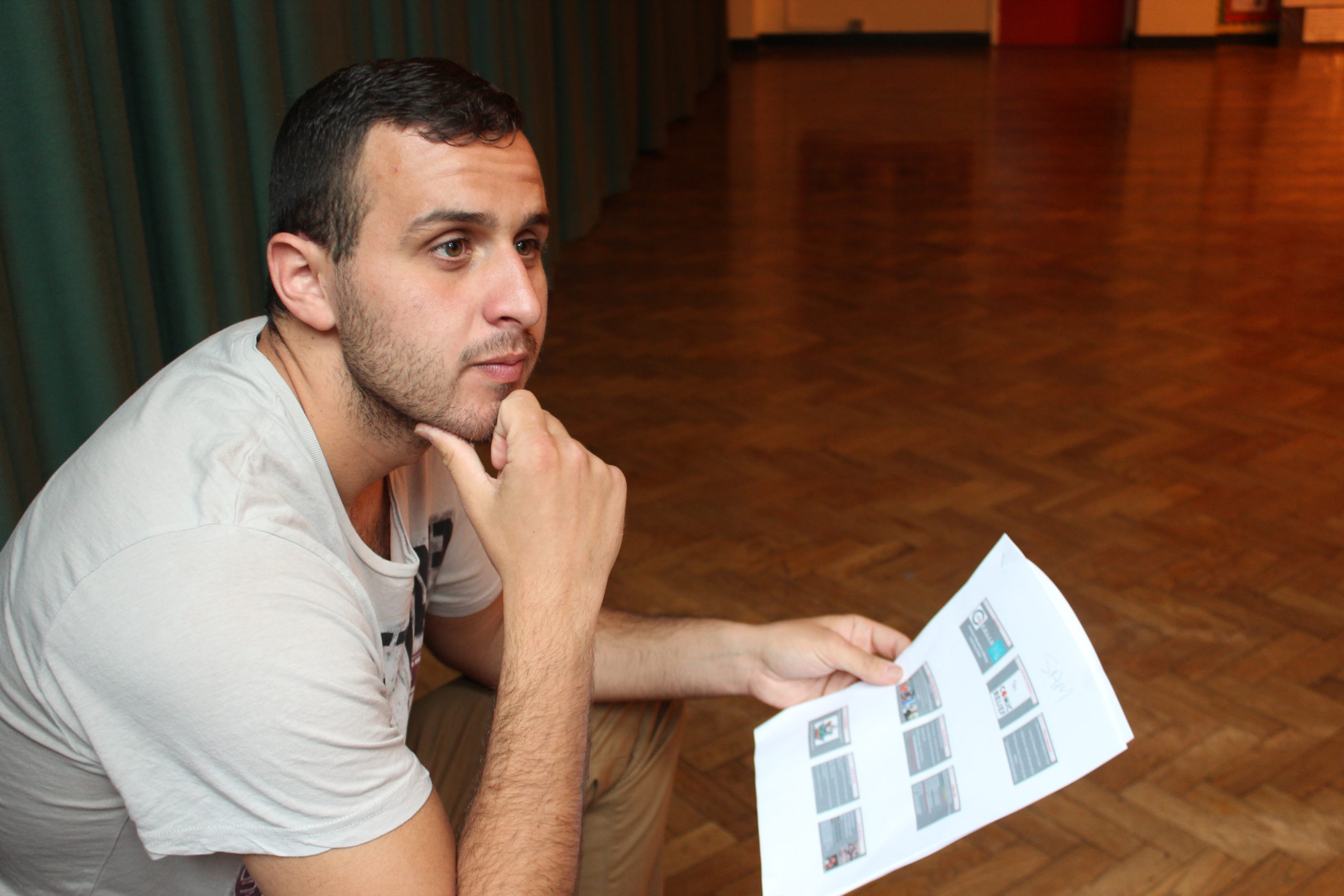 Hi, I'm Kayleigh. 
 Growing up as a child I faced and experienced some difficult situations that as a young child I was unable to control. I lived with my grandparents as both of mine were addicted to drugs.
Because of this I started to make some bad choices in life and took the wrong path. I ended up being permanently excluded from high school which left me leaving with no GCSEs. As I got older the bad choices I was making just got worse and then a miracle happened – I had a baby, so then my whole outlook on life changed. I knew then I wanted to help people who were facing or who had faced the same situations as I did as a young child. I then went on to enrol at St Helen's College to study Counselling but sadly that month I lost my granddad and not long after lost my beautiful mum.
A few months after this was when I got introduced to CELLS, who welcomed me with open arms and gave me that chance I had been thriving for my whole life. After being with CELLS for a while I realised I was being the person I needed when I was younger and I am proud of this and couldn't have done it without each and every person at CELLS.
I then started to build up relationships with the young people and started to help them set goals and begin their journey of achieving them. it is so rewarding watching these young people grow, if we at CELLS can help just one person then to me that is our goals achieved too.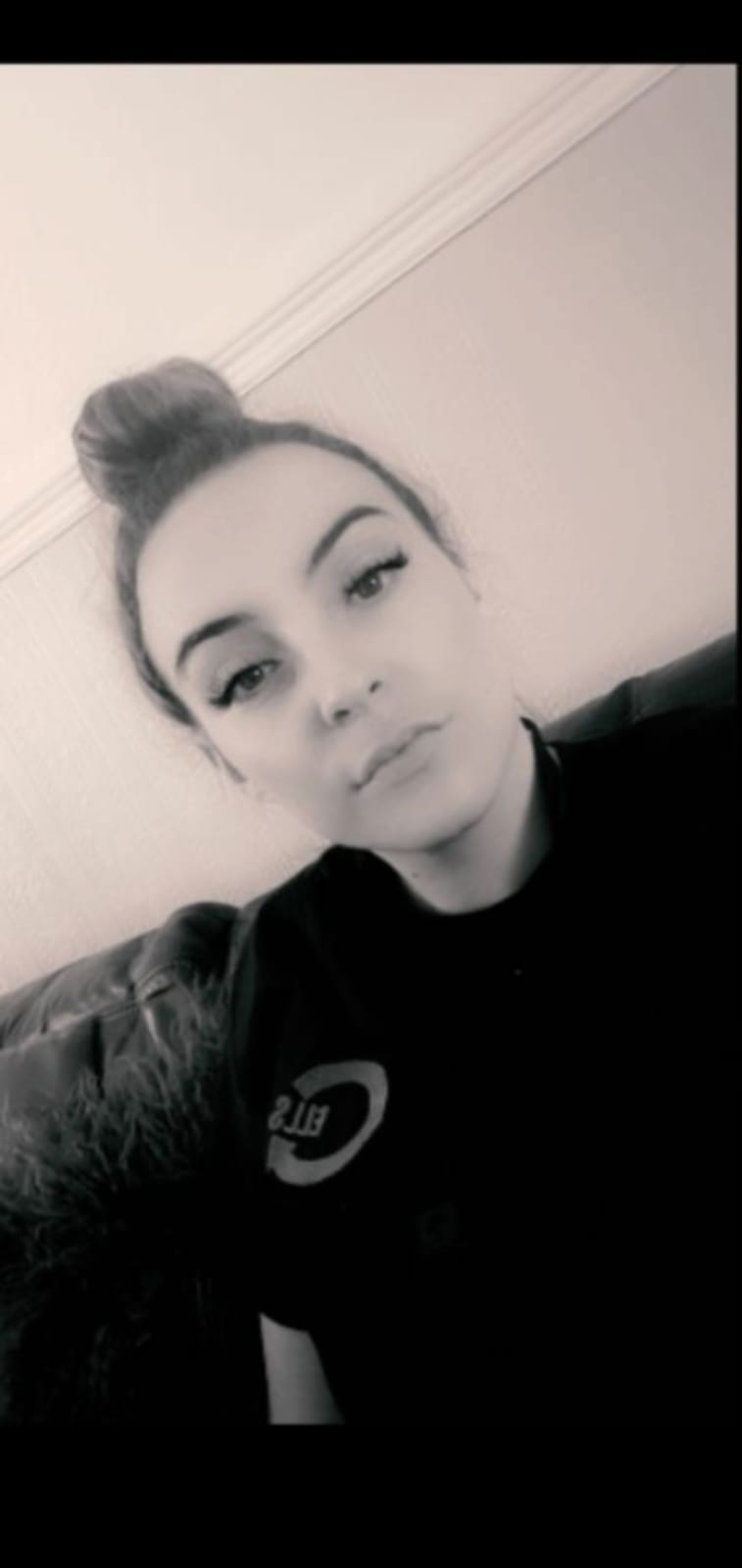 My mantra is: "Never give up there is always a light at the end of the tunnel, and there is always someone out there to speak to, don't bottle it all up, because where there's a storm there's a rainbow.

 

Be grateful of what is around you today as it could be gone tomorrow".
My name is Gemma and I'm a mentor and professional singer with a hope to train as an alcohol and substance misuse counsellor or support worker. Following years of battling with depression and anxiety I then suffered with a ten-year addiction problem.
Through my rehabilitation, I now support those affected by alcoholism and addiction, whether it be children who are the victims but also the struggling addicts, who I share my story with and give hope of  a way out.
From my experience I hope to continue to support those families torn apart through addiction and mental health issues. I wish to continue this through speaking to young people in schools, by educating them on the effects of alcohol and drug abuse; encouraging them to hopefully make better life choices for themselves and continuing to support those families also affected.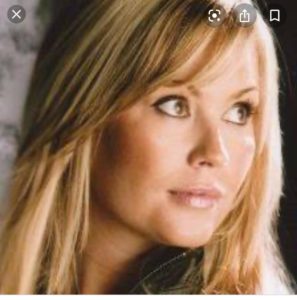 Hi my name is Mike.
I made bad decisions and left a good job and pay to go graft and get loads of jail. I don't want you to go through what my family or I have been through. If you are at it, it's never too late to turn things round. whilst in jail I studied and qualified as a counsellor. Since release I have further trained and worked with young people and vulnerable adults and even though my new career won't see me getting rich, I feel I can now sleep at night, knowing that what I have won't be taken off me.
My Mantra: "Keep on going, and if you have to change path you will get to your destination eventually."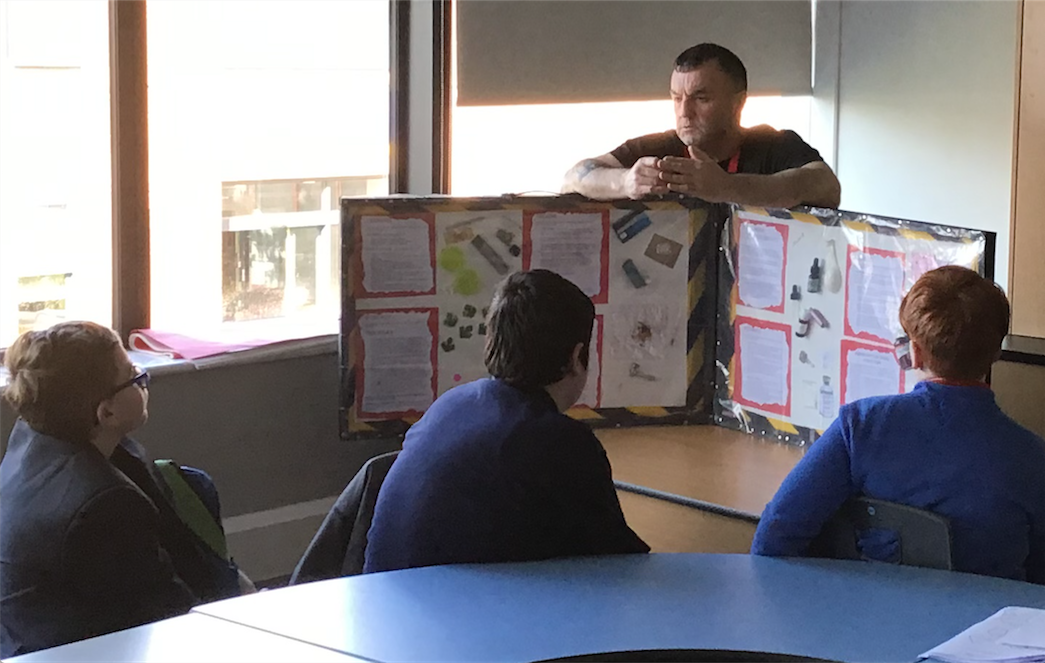 Hi my name is Terry.
I was on Everton's books as a youngster but chose drugs with my mates. Years later I've been shot, stabbed, kidnapped, tortured, done loads of jail,  lost an eye and nearly all my friends to drugs, murder, suicide and jail. Only in recent years have I realised how I should have listened at school and reached my potential rather than make stupid choices with stupid mates.
My Mantra:  "Listen to me and the team, because if I knew at your age what I know now I would be living the dream."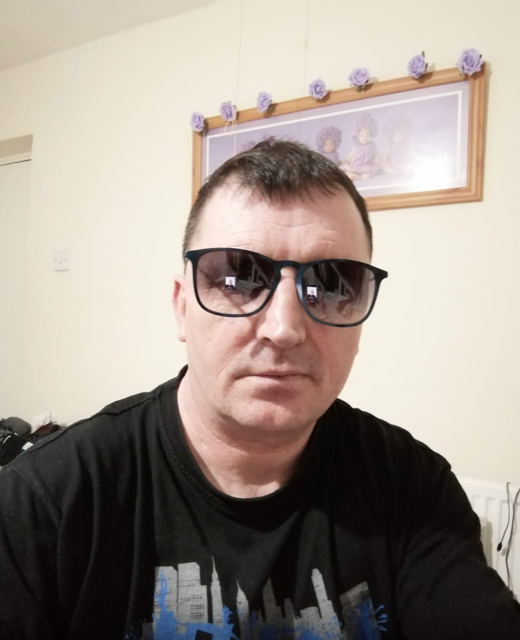 – Fix This Mess
This project consists of a group of young people from North Liverpool Academy who are targeting knife crime and exploitation. They have made their own logo, t-shirts, play on CCE, knife crime info cards, raps, songs poems and many other things.

Here at Cells, we want young people to have a voice and be able to participate in interviewing people in a podcast. We wanted young people to have the opportunity to progress and learn from people who have turned their lives around or people that have made something with their life. KidsKast is a Q&A forum that is led by young people to explore the questions they want to ask and are able to relate to, the focus is on fun, information and informed choices from lived experience. Children and young people have opportunity to ask adults about the choices they made when they were young and how it has impacted on their lives. CELLS focus on providing young people with an informed choice on crime, based on the lived experience of our team members. Team members are people who have been affected by crime & its related topics, some are victim to crime or abuse, some are rehabilitated ex-offenders who hope to change the young people's views on life-choices and help them avoid the same mistakes that ruined their lives. The CELLS Team have always been amazed by the good questions kids ask. The children and young people running KidsKast will have the opportunity to also interview people who are deemed to have succeeded in life, and possibly ask questions on how this happens.