A beneficiary led initiative that helps mums and family members understand and deal with aggressive and challenging behaviour, also issues that lead to crime or those actually involved in the criminal justice system.
CELLS has always recognised the need to help our supported young people, sometimes we need to help the family. Our Lean on Me project does just that, helping parents and carers understand their childs behaviour and issues, we support them through times when teachers and social care struggle. This is due to the fact that the Lean on Me team have been where them parents and carers are, whether that be a child at risk or a loved one in prison, together we support together we overcome, together we move on.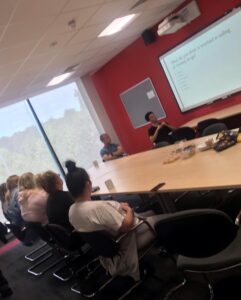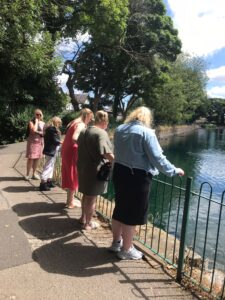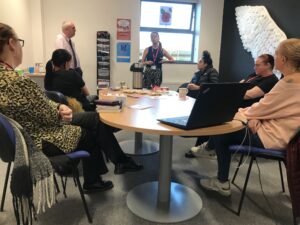 As of July 2022
Our parenting programme has benefited;
10 women empowered to support and lead other parents carers facing issues they have overcome through the project.
28 women gain advice guidance and support with 15 additional gaining 24/7/ distance support and advice.
All participants have self reported improved confidence and self esteem, mental health and well being.
All but 2 participants have self reported improved communication within the home
16 participants have testimonied improved personal development and feeling empowered through the engagement.
5 volunteers have gained operational, supervision and mentoring skills through the project.
All participants have claimed the engagement has helped them deal with issues and situations that impact on their family's.
All participants have reported Feeling inspired.
25 participants have developed coping mechanisms through involvement with the project.
Some testimony;
"I like coming to the group, I haven't socialised for years, but by coming here im meeting new friends and gaining a lot of support"
"I like listening to the positive thoughts here we can help our selves to be happy, calm and relaxed there is no negativity"
"I really look forward to our group. Being able to open up makes me feel good and positive, I am feeling more confident, Today was a good day."
"I feel so much better because of this friendship and support"
" I feel like ive had a lot of support also its nice to meet others who are going through the same issues, Im looking forward to next week already, LOVELY GIRLS"
"Feel like today has lifted a weight off my shoulder, its nice to speak to people who are going through what I have with my daughter and not feel judged"
" Its great just talking with other adults"
" I got up this morning and felt so much better, I now have hope"